Jeanette Jones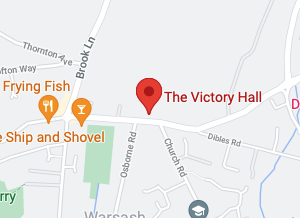 Location on map is approx.
Fareham meetings are held in Portchester Parish Hall situated in Assheton Court off Castle Street. Castle Street is just off a roundabout on the A27 - the third exit when coming from Fareham or first exit when travelling towards Fareham. Assheton Court is approximately 100m on the right. There is ample free parking just past the hall and two disabled spaces in the area at the front of the hall. There are two meeting rooms in the hall, we use the smaller.
The meetings typically consist of talks and demonstrations of software, hardware and techniques with follow up discussions. The meeting then is opened to the attendees to raise issues and problems, which the group will attempt to solve or suggest further avenues of investigation.
Members are welcome to bring along their own Macs so that they can participate in the demo or illustrate any issues they might have. The meetings are friendly, and informal, as with all our meetings, with the emphasis on sharing knowledge and experience of the Apple range of products be it Mac Pros, MacBooks, iMacs, iPhones and iPads, plus any new products introduced by Apple.
Please feel free to come along, if nothing else to listen and have a chat. We look forward to seeing you there.